Conditioner Bar 14-Pack Retail Case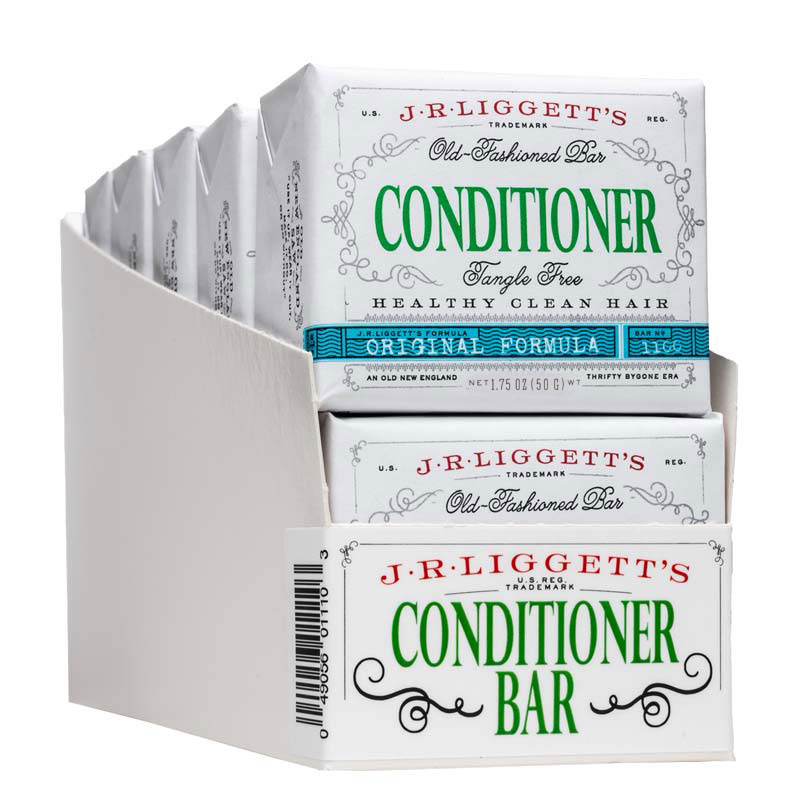 Conditioner Bar 14-Pack Retail Case
$182.00
A retail case containing 14 individually wrapped 1.75oz conditioner bars.
A retail case containing 14 individually wrapped 1.75oz conditioner bars.
J.R.LIGGETT'S new Conditioner Bar has been one of our most requested new product additions. After considerable research and formulating we believe that we have come up with an excellent high quality conditioning bar that meets our most exacting standards, and it also partners beautifully with our excellent all natural shampoo bars.
Our Conditioner Bar is luxurious and easy to apply. Either use your hands to apply sparingly or use it directly in your hair for more conditioning. Your hair should only be lightly rinsed before drying. You will quickly notice a softer, smoother texture to your hair. Your comb simply glides through tangle free hair, while leaving it soft and natural feeling. Clean feeling hair with a healthy natural sheen. No fly away dull drab looking hair.
We have added an exclusive new, recyclable (plant derived) "freshness" barrier as an inner wrap for our conditioner bars. This wrap helps retain its freshness, and extends the subtle organic essential oils we use to fragrance our unique and natural conditioner bars.
Organic Alfalfa Grass is used to create a soft clay like color for the bars. This amazing organically grown grass contains high levels of antioxidants to fight the environmental factors that make your hair and skin cells look prematurely aged.
All of the ingredients in J.R.LIGGETT'S new Conditioner Bar (including the packaging) are all "PLANT BASED". Many of the ingredients we use are Certified Organic and all of our packaging is Earth Conscious & fully Recyclable.
J.R.LIGGETT'S has made healthy, ethical, high-quality products for over 40 years. Our company is dedicated to people friendly - animal friendly - earth friendly products.