Letters from Our Customers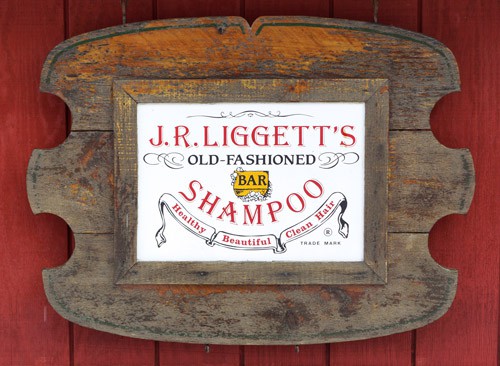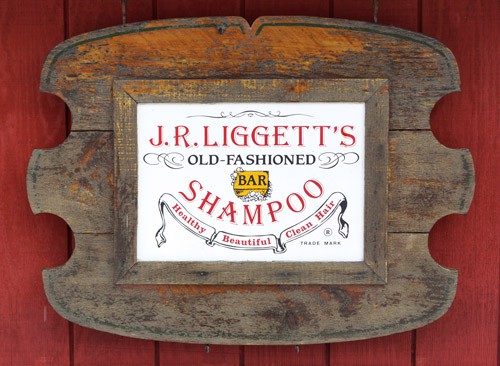 December 2014
I have been using the shampoo for 3 years now. Recently getting my haircut at Great Clips just north of Albuquerque, NM my stylist said to me, "I see new hair growth in the top back of your head". Then I told her about your shampoo. So, this stuff really works!! She asked me for the web address and I have it to her.
– Jeffery – Internet Comments
I just love your shampoo bars!! I started and then the whole family fallowed. Amazing amazing products thank you!!!
– Ashley – Posted on Facebook

November 2014
I love your product by the way! I have been trying alternative methods to hair and scalp care for over year due to sudden hair loss and scalp issues. Your product is wonderful. My hair and scalp thank you too! I look forward to trying more of your products and recommending it to every one I know.
Thank you!
~ Courtney – Internet Comments

March 2014
"JR Liggett Shampoo Bar, the only shampoo I'll ever use. I have thick, coarse hair, and with your shampoo (and NO conditioner), it's soft, shiny, and smooth. I love you guys!!!! Thank you ♥"
Posted on Facebook
I just tried your peppermint shampoo bar tonight and I'm hooked. Just from one use. My hair has never looked better from a shampoo. Until tonight when I tried your bars. I won't go back to liquid shampoo, ever. My hair seems more manageable after washing it tonight. You have a customer for life in this guy. I don't know if I want to tell others about you, or keep you a secret. LOL! I have told a friend about you because she has a sensitive scalp. I'm betting your shampoo bars can help that. Please don't ever stop making your fantastic shampoo.
Email
August 2013
This is an unsolicited thank you. I tried J.R. Liggetts soap/shampoo last year and switched exclusively to J.R. Liggetts this year. I love the CLEAN feeling of my skin and hair every day. It works at home, traveling and camping. When hot and humid for several hours, my skin and hair are still clean and feel wonderful.
Yesterday, I tried a shower gel from the three letter company I USED to purchase from. (I won't mention their name because I want you to be able to post this.) After two hours of heat and humidity, I was nasty and sticky. I had to re-shower using Liggetts. Once more I felt clean and so I tossed the samples. This also tells me I should change deodorant and antiperspirant.
Liggetts,thank you, and never change. You have the BEST soap/shampoo on the market.
Lawrence J. Weber
July 2013
Hello, my name is Sherri and I have been using your shampoo bar since Nov 2012 and it's completely changed my hair! I wanted to say thank you! And to let you know that I'm spreading the word! I've written a post on my blog about the wonders of your old fashioned shampoo bar and your ultra balanced shampoo bar! They are truly wonderful.
Thank you for making good quality, high performance products without the ridiculous prices!
Your loyal customer,
Sherri
This is the first shampoo bar that doesn't weigh down my hair. I washed my hair 3 times with it. I love it.
Thank you for a great product!
Rebekah
April 2013
Oh! I forgot to mention that I love your shampoos!
A few years ago I had a terrible time with skin and scalp reactions (sores, breakouts, itching you name it…) to just about everything I tired on my hair, even products that claimed to be 'natural' (expensive or cheap, didn't matter) and I wasted a lot of money. I got to a point I could only use baking soda to at least cleanse my hair and wait until my skin and scalp calmed down to try something else. After a couple of weeks my scalp calmed down and I started to look again for other products. One day I was in a health food shop in Macon GA and saw your shampoo bar claiming to be just good old fashioned shampoo soap! So I thought, I'll give it a try… I tried it and waited for the reactions to happen…
…but no! no reactions at all!! The original formula was just lovely on my hair and soooo easy on my scalp, it was such a relief!! Being it was a bar of soap, I did expect it to way down my short fine hair, but that was also a big NO! My hair was left lite and shinny with no heaviness at all. Obviously, I'm still using your shampoo's today with not a skin or scalp problem insight!
I have also just sent some of your shampoo bars to my brother Andrew in England, he is just about to start his journey to start the El Camino de Santiago (The way of St James) in Spain, an approximate one months hike. He needs something to do the job of shampoo, shower gel and shaving cream all in one and it has to be very small and lite. Andrew hadn't heard of your soaps before, but he is delighted with the little carrying pouch and soap, an ideal size and great product for the trip.
We both love all the other important factors of the soap like; not being tested on animals and that it's environmentally friendly.
So, a big 'thank you' to you for such a great product!
I'll continue to recommend your shampoo's to all!
Email
May 2012
Many thanks for the timely response – greatly appreciated!
I stopped by my local Whole Foods last night, and they have three varieties of your bars in stock. I picked up the Original and Herbal formulas. After trying the Herbal this morning, I must say that I am completely blown away by the awesome performance of your products. Never did I think that I would be able to get the best looking and feeling hair of my life with a bar of shampoo – it certainly beats anything that I've used in a bottle (and the smell was amazing, too!). I'm a true convert, and I will continue to both use and recommend your products to friends and family.
Thanks again, and keep up the great work on your earth-friendly products.
Email
May 2012
I just bought your shampoo. Wasnt expecting that much, it seems i get disapointed alot with products, but i have to say i totally love your shampoo! It lives up to its claims. Email
December 2011
I bought a pair of Keen shoes from Duluth Trading Post about a month ago and I saw your shampoo advertised in the catalog. I ordered a bar along with the Keen Briggs shoes. Well, I can't speak for anyone else, but the stuff is stimulating new hair growth in a bald spot on the end of the top of my head. I have been using the shampoo now for about three weeks. It is as good as advertised. I live in New Mexico now (I am a native of Peterborough, NH) and work in Wildland Fire for the US Forest Service. My kids think I am nuts of course, but one of these days as my two boys get older, they may listen to me a little more. I just thought you would like to know how much I love the shampoo. Thanks.
Jeffrey from NM/NH
December 2011
Hello to everyone at J.R. Liggetts,
I just wanted to thank you for making such a great, great simple and truly natural product. A few years ago I discovered that my hair would smell burnt, even after washing, and I determined that it was due to the chemical-laden brands I was using! After doing internet research on the ingredients, it was scary to think of washing my hair with chemicals that would not only burn my hair, but potentially give me health problems later.
I've even tried the ACV/baking soda hair diet for a year, and finding it to be too troublesome, was ready to throw my hands in the air until I stumbled on your shampoo bar at my local grocery store (Berkeley Bowl), and thought, "why not?" It was a decision that I'd like to stick to forever! I've been using your shampoo bar herbal formula for almost a year now and love every bit of it, from the little packaging, to its solid form (no more hassle when flying), and most importantly: truly simple ingredients.
Thank you for your time, and I hope the company is around for a long, long time!
Jeannie
October 2011
I am 15 years old and from Enfield, North London and I spend a lot of my time campaigning tirelessly for animals. Therefore I was delighted to discover that you do not conduct or fund tests on animals. I think this is brilliant and sets a great example for similar companies who should be doing the same.
Thankyou very much for taking the time to read my email and good luck for the future,
Danielle
October 2011
I have started using the Old Fashioned Bar Shampoo and am INCREDIBLY IMPRESSED! I have thick, long, curly hair that is VERY sensitive to shampoos. I have been using shampoos that are $40.00 a bottle and upwards for years but am always searching for natural replacements. I've tried many other "natural" and unscented shampoos in the past and have been very unhappy. However, your Old Fashioned Bar Shampoo is truly amazing!! My hair is clean, shiny, bouncy and I feel I hardly have to use any shampoo (compared to the amount I used to use! Also I recently read that using less shampoo actually helps your hair not dry out as quickly anyways). No strong smells, and love the minimal packaging and environmentally friendliness of it. Also, I am pregnant, and had extreme sensitivity to smell in the first trimester, which is still somewhat present; you should advertise online or with pregnancy resources for those suffering with extreme smell sensitivity because the scent is so light and unobtrusive with this shampoo, it really is the best thing for those situations!
Thanks again and I can't say enough positive things about this product. Oh, and I tried it without conditioner, and it worked pretty well; not sure I'll do this every time, but definitely works!! Can't wait for the ease of travelling with it as well!
Sincerely, Amber Texas
October 2011
Dear J.R Liggett, I chanced upon your shampoo bars some time ago and have been a devouted user of it ever since. My favorites are the Herbal Formula and Jojoba+Peppermint version. Ever since I started using it, my hair feels soft, non-greasy and looks silky. The best part is I noticed a tremendous improvement in my hair fall condition. These days, I no longer suffer from itchy red scalp, pimples on the head as well as hair breakage and hair fall while shampooing. I cannot tell you enough how much your products have made a difference to my life. Not only have your shampoo bars made my hair look better than it has ever been, but it makes a difference to our planet with the minimal packaging and lack of harmful chemicals.
May 2011
To Whom It May Concern:
I bought and used your shampoo for the first time today. I already love it!! I am a swimmer, and found it to produce a good lather. Also, it's very lightweight and easy and convenient to carry around!
Thanks for a gentle, safe, and effective product!
Sincerely, Tricia
May, 2011
Dear Liggett family,
I have been very impressed from the start with your company; the whole shopping and ordering process was so pleasant. I truly appreciated receiving an email notice after I ordered, and another notice once my products had been shipped. My order came quite quickly, too. Initially, I had hesitated to place an online order because I could not use PayPal, and I wondered if I were safe ordering from a company I did not know, but my fears were soon allayed by your professionalism.
SHAMPOO BAR: I love to travel, so I have been researching shampoo bars for several months. After much searching and consideration, I finally decided to try your Herbal Formula. I am very pleased with the results: it left my fine and thin hair shiny, fully of body, and softly scented. I have recently discontinued the use of traditional conditioners in favor of a vinegar rinse, so for now, I am continuing to finish my hair washing routine this way. I noticed many of your customers say they do not need a conditioner, so I may try this, too.
BODY OIL-WHITE SAGE SPRAY: This delightfully fragranced oil spray has replaced my skin cream and facial moisturizer. Dry skin is a problem for me, especially in the wintertime, but I dislike using lotion on my skin as it leaves it sticky and it is then difficult to get dressed. I have always preferred body oils after my bath, but I have found them to not be as effective as the lotions. I decided to give body oil another try when I ordered my shampoo bar. I really liked the way the body oil felt and smelled, so I also tried it on my face with great success.
CONCLUSION: I have replaced four costly products with two products of modest cost, and when I travel, I can still use my favorite shampoo without the hassle of carrying liquids.
Thank you so much for your service and your fine products,
Kathleen
March, 2011
I just wanted to take a moment to thank you for your jojoba and peppermint shampoo bar. I have always suffered from what I thought was dandruff only to find out 25 years later and tons of internet searches/research that I have dry scalp, which I am sure you know has different treatments. For the past 2 years I have been SLS free and to some extent flake free. However, living in RI doesn't help much in the winter and I have been on a mission to cure my dry scalp. I have spent hundreds of dollars on all different natural shampoos, made my own, did the ACV, baking soda route. You name it,I have tried it. I had seen on one of my searches something about shampoo bars which lead me to your site. I ordered the jojoba and peppermint and the tea tree oil soaps, and I have to say that after one use of the jojoba shampoo, combined with no blowdrying and applying jojoba to my scalp after showering, that my scalp has never looked better. As crazy as it may sound, I teared up a little bit because I finally could breathe a sigh of relief. And to my surprise, the shampoo brings out my natural wave which only gel could do(and I have been avoiding that as well). So, once again I thank you. Words cannot express my satisfaction with your product.
Rebecca
March, 2011
I love your bar shampoo and have been using it for a few years now. My newest stylist says I have the healthiest hair he as ever seen – natural color and shine and no split ends or damage/dryness. He says I should keep doing whatever it is I'm doing, which is easy, because it is just using your shampoo! And I travel for work, so the portability and airline friendliness of your shampoo is a plus:)
Thanks for your great product! Vicki Wexford, PA
February, 2011
Just a note to say 'thank you' and tell you folks how much I like your Old Fashioned Bar Shampoo. I stopped using "regular" type shampoos because they were mostly made up of unpronounceable chemicals. After finding out that the "all natural herbal" shampoo I had been buying at my local co-op contained carcinogenic chemicals, I was at my wits' end. Then I happened upon your most excellent line of Old Fashioned Bar Shampoos, and immediately became a fan. All the issues I had with "regular" shampoos (content, packaging, etc.)addressed positively in a single product! Since I started using J. R. Liggett's, I have told anyone who would stand still long enough to go home, chuck all their "regular" hair care products, and make a bee-line to the nearest place where your Bar Shampoo was to be had. Please don't ever stop making and distributing this wonderful product. Thanks Again!
Regards, Lucian Tielens
January, 2011
I just used your original bar shampoo this AM. Not only did I use it on my hair, I used it head to toe. My whole body feels clean but not tight. I have extremely sensitive skin and it's so nice to feel this way.
Thank you. I've known about your product for years and years, grew up in NH. I'm so glad I finally tried it!!!!
Susan, Canton, MA
December, 2010
Wonderful. I love the Peppermint shampoo soap. I haven't had to use my prescription for eczema since I started using that. I had a dry spot on my temple and that disappeared just by using your shampoo soap. Kathy Email
October, 2010
I was diagnosed with Fibromyalgia about 5 years ago. I learned that some of my pain symptoms can get worse by chemicals, and the food I eat. I have been trying to find shampoo, and body washes that work, and are free of as many chemicals as I can avoid. Low and behold, I found your shampoo. I love it. I swim in a warm therapy pool everyday to help with my muscle pain. Your damaged hair formula is the first shampoo I've found that I don't loose excess strands of hair. Thanks for all you do.
Deb Email
July, 2010
I got to try some samples of your shampoo bar and fell in love with it for everyday use. I want to purchase it locally but have had no luck finding it yet.
All my life I have emerged from my shower with a red itchy rash on my shoulders and neck, and recently found out it's from a corn allergy–and all the liquid shampoos have some corn product in them! Using your shampoo bar has eliminated it completely! Plus it makes my hair feel amazing, so I would use it regardless.
Where in the San Francisco Bay Area can I buy, specifically, your Jojoba & Peppermint shampoo bar (though any of the bars would do)?
Thanks, Meredith S. – San Francisco, CA Email
July, 2010
Thank you! I have come to enjoy your product lately and look forward to continued uses in the future. We're about to leave for a trip to Europe and I'm going to take one bar of your "shampoo" as my "total solution" (shampoo, body wash and shaving soap). Well, that's what the folks at Duluth Trading Company suggest regarding your product, and I currently do so–at least the "in-shower" functions. We'll see how the shaving part goes 😉
Thanks again for your excellent product…
Best wishes, Michael Pickel – ME Email
June, 2010
Last summer my daughter and I spent 33 days walking across Spain on the Camino de Santiago from Roncesvalles to Santiago de Compostela – a distance of about 500 miles. As we were carrying all our belongings with us every step of the way, we gave a great deal of thought to what we carried and its weight. We decided to carry 1 bar of the Natural Traveler in its carry case and both of us used it for bathing, shampooing and occasionally for clothes washing. It worked perfectly and the bar saver was nice to keep the bar clean, as we were staying and showering in a different hostel each night. The Natural Traveler lasted for the whole trip and worked very well for us as both shampoo and bath soap.
Bridget, internet
June, 2010
Hello, I know you guys hear a lot of good things about the products. Here is another.
WOW, Love it.
Saw your advertisement in Latts & Atts sailing magazine, was intrigued and ordered a couple of bars. I just received my second order, bought several bars and plan to give them as Fathers day gifts and birthday gifts for friends.
I will be a user forever!!!
Skipper T – email Tim Thome WIND; The Clean, Fun, Free, Fuel for your Boat! Reef Early Reef Often
May, 2010 I just discovered your shampoo bars, and I'm utterly thrilled. Living in Norway, with cold, dry winters that ruins the hair, and being born with that typical blonde, fine, fly-away hair, I've always bought all kinds of expensive hair products to give me bouncy, healthy looking hair, but it wasn't until I bought your shampoo bar that I finally achieved it! I thought they might weight down my hair since it doesn't remove all the natural oils, but somehow it manage to give body to my formerly bodyless hair. Its just the best shampoo ever, and I even use it on my three dogs! They are quite active, outdoor dogs, and since I like a neat home I wash them quite frequently, and with your bars its no problem at all. I just wish your bars were more easily obtained here, as now I have to buy them en mass when visiting Sweden.
Monica – e-mail from Norway
May, 2010
Thank you for everything, you guys rock! I travel a LOT and your shampoo has been an absolute necessity in my life! I just discovered your mini travel packs, so I ordered one to see how I like it over the regular travel case (and one for my mom and boyfriend as well :)).. seems like it could be useful for my shorter trips.
Thanks again for the awesome product, Julianne – internet
April, 2010
My Dad worked in Sales for over 20 years with a little company by the name of Procter & Gamble selling for their toiletries division to all the major retail chains in the country. Since I was a small child I have always used P&G products for my hair and body (products like Prell and Head and Shoulders) and some fifty years later, I have been converted. A friend gave me a bar of your Jojoba and Peppermint Bar eight days ago and suggested I try it as a shampoo, body wash and shaving cream.
Just let me tell you what I have done since that day, Saturday, April 3rd, 2010 when I first used your phenomenal product. I threw away a bottle of Head & Shoulders, a bottle of cream rinse, a bottle of body wash and my shaving cream (over $25 retail value).
From now on I will only be using your products to replace forever my shampoo, cream rinse, body wash and shaving cream. My hair and body has never felt cleaner. My hair is now shiny and thick –even my neighbor who cuts my hair in her beauty salon asked what I was doing different with my hair. My face had always been subject to razor burn when I used shaving cream. But since I have used your Jojoba and Peppermint bar to shave with, my face is as smooth as it was when I was a child.
I plan on ordering today for family and friends and can't wait to try more of your products. Just keep making products like these and replace four plastic and metal containers at a time, save your customers money and help save our planet.
Forever a devoted customer, Chris Geneva, IL
January, 2010
I was looking for a shampoo that was long lasting and easy to transport. It fits easily in my toiletry kit. I am deployed to Iraq and have to walk a distance to the showers. The local PX does not have anything but huge bottles of women's shampoo. This soap requires only a small amount to lather up the entire scalp. My head and scalp feel good afterward. It rinses off easily and doesn't burn the eyes. A single bar will last as long as a 24 oz. bottle of shampoo (according to the packaging). It has a pleasant smell and is made from natural ingredients, not unpronounceable chemicals. Great product!
Doc, Buzzillions.com
January 25, 2010
Hi from the frozen tundra in the Midwest. Seen your product in Duluth Trading Co catalog and ordered a couple of bars. Since then have ordered several other products. I too am a little follicle challenged and showing signs of my middle age. I love the shampoo. The first day I used it, my wife asked me if I colored my hair. I laughed as I have never even considered it. I simpley wanted the convince of not having to carry liquid shampoo. I`m a 31 year veteran of the military and live sometimes, in times of field environments and conventional showers and personnel hygiene are rare. Thanks for a great products!
Dan – internet
January 20, 2010
WOW
JR – Started using your shampoo bar and wow. Has made a huge difference. I have a few questions for you. Since using your shampoo I don't need anything else to hold my hair in place not gels etc. Have you notices this with other customers? Do people use the bars as an overall body wash? Does your soap bar work for shaving or is your cream a better solution?
Kurt – internet
January 13, 2010
Dear JR,
When my cat died, I was heartbroken. My husband realized he was breathing better than ever and informed me we would not be having any more pets. I went around heartbroken for about 4 years before he finally felt sorry for me and suggested I get a hypo-allergenic dog. He picked the Bichon Frise. And I promised to wash the dog at least once a week. This is tricky, because it can dry out a dog's skin. Well! –Not with your pet shampoo. Larry has a luxurious coat, healthy skin, sleeps in our bed and gives my family a thousand smiles a day. Thank you for a terrific product.
Noel – internet
July 12, 2009
I bought a bar of the Jojoba & Peppermint Shampoo at our annual herb festival. I was a little skeptical, but I'm sure glad I was curious. It is amazing how clean and full of body my hair feels with this little bar of "soap"! It sure is nice and rare to be pleasantly surpised by a product. Thanks.
Lou Ann -OK
June 29, 2009
JRL, thank you very much for your help as well as your support of our military and what we're doing; I also know what I do would be a lot harder without your soap, too!
Capt R. Tyler (APO)
May 27, 2009
Your soap. The good news is, that after years of using expensive, sometimes prescription shampoos, every day just to keep my scalp from degenerating into a mass of scabs I can now go three days without shampooing and my hair does not even feel dirty. The rest of me does though.
The bad news is that your soap has turned me into a slob. I no longer have to shower every day so I don't. I shower when I swim. Your soap is a major treat in my life. I actually, honestly, look forward to using it.
Bob P. – internet
April 29, 2009
I have been using My Dog Fergie's Shampoo. We absolutely love this shampoo – have 3 dogs who play outdoors, but live indoors, and we are now able to give them baths every week without it affecting their skin – THANKS!
Lynne – NC
April 22, 2009
Just another fan letter. My husband is persnickety about soap and I make it worse by not being able to tolerate perfumed soap and thus I end up being the one who has to always buy him his soap. At the time I bought him a new shaving brush (from Duluth Trading) I got a bar of your soap as a "yet one more, let's try this one attempt". He just loves it – finally – so I went online to buy a bunch more and lo and behold, you are located not only in NH, but Cornish. His family has always had a wonderful house there probably not far from you, so we drive there a lot. Do you have some sort of outlet there? By the way, I like the soap too, especially the philosophy behind it and for traveling, but you are looking at a die hard Dr Bronner's fan who has used nothing else at all, ever, since 1970.
Gail – NH
Dec. 19, 2008
I love your shampoo bars and the shampoo shelf. One of our grocery stores(Woodman's) carries them, and I randomly decided to try it one day. My husband and I have been hooked ever since. We used to support Burt's Bees, but were dissatisfied when they basically "sold out" to Clorox. I'm glad we discovered your product, and we're excited to try the things we are ordering. Keep up the great work!!!
Jennifer – Wisconsin
Dec. 18, 2008
Hey James, we are really enjoying the Fergies shampoo. Is this a fairly new product for you guys? I hope that you are able to sell it by the gallon eventually, this would be very good for our grooming, because here at Patique Pet Store, we go through the little bottle very quickly. Do you plan on having any other scents?
Thanks, Ellen – internet
Nov. 12, 2008
I recently got back from a sail from Annapolis to Bermuda (fantastic passage) and I had the soap (shampoo and natural traveler) with me. It was perfect for the trip – I always felt clean and it was much nicer having just one bar for everything than carrying a bottle of shampoo, bar of soap, can of shaving cream, etc.
Best, Tim – Annapolis, MD
September 22, 2008
Dear Mr. Liggett,
I've been using your Original Formula Bar Shampoo going on four days now. I had picked some up at Sugar Hill Sampler per your advice and washed my pillow case and pillow protector as well. I'll be happily using your bar shampoos everyday hopefully for the rest of my life! I hope they'll always be around! They are truly is a Godsend to me! I had noticed a difference right-away in my hair when towel-drying it after trying your bar shampoo the first time! I noticed how light and clean my hair felt and how soft it was and how good and cleaned it smelled! Everything was much better than I had expected, I must admit! I knew things would be better using your product, but not this good!! I noticed my scalp didn't itch! My scalp has ALWAYS itched at least a litle after shampooing. Not any longer! It feels great!
The bumps on my scalp are almost gone, too (already!) and it hasn't even been a week! My facial problems are also clearing up! I had actually started to wash my face with the bar shampoo just to see… I can't thank you enough for your great product! It feels so good with this blessing not to have an itchy scalp and to be actually ridding my scalp all those painful, leaking bumps and sores I've suffered for sooo long! Not to mention my facial skin problems going away, too!
I had read about hair products ingredients last week on the Internet after having suffered too long with skin problems. I'm 48. I could hardly believe what I had read as I told you this in my email. All the bad chemical ingredients commonly found in hair products really got me thinking. I realized right away I had to get rid of my shampoos and hair conditioners and find a product that was "all natural". I searched the Internet reading about allergy symptoms from hair products and was led to a blog where someone suggested your Original, Old-Fashioned Bar Shampoo to help rid scalp problems!
As to my allergies, well… I started running a steam humidifier last night and had a great night's sleep with no sneezing and no runny nose! Both nostrils were almost completely clear this morning when I woke up. So at least my scalp and face are feeling and looking much better! The bumps and sores on my scalp are almost completely all gone! I really believe I'll be compeltely healed of them soon! They're just about completely all gone now! Even the sores and acne on my face are clearing up! What a great product that bar shampoo is!
Thank you very much for your great products! Yesterday I ordered over $100 worth of your original bar shampoo, traveler and two containers of your shaving foam! That's how excited I am to have found this miracle!
I hope to see more of your products in stores someday soon! Your products have been "hidden jewels" in our society! You know?
Best regards to you. Sincerely,
Jesse L. – Sugar Hill, NH
April 15, 2008
Dear Mr. Liggett & Co.,
Bless you for your fabulous shampoo. I have been working with a group trying to pass a toxic toy / children's products law in CT, and have become very aware of some of the many toxics in plastic bottles. I decided it was time to start practicing what I preached and when I was at Whole Foods recently I asked if they had any old-fashioned bar shampoos. The clerk very enthusiastically showed me a bar of Liggetts. I am also a vegan and an animal rights advocate and I was thrilled to see that you use no animal products. The shampoo does a great job on my hair. I LOVE your shampoo and from now on I'm not using anything else. Thank you so much for your heaven-sent, New Hampshire-made, shampoo. As a health-conscious vegan gal, I'm very grateful.
Be well, and thank you again.
Jampa – Connecticut
March 19, 2008
Friends –
I like Liggett's bar shampoo very much and have used it for many years. I'd buy more at once, but I'm very old (87) and, as the saying goes, "I don't buy green banannas".
Bar shampoo is especially good for unstable old folks because I can use the bar with one hand while holding on firmly to a grab-bar with the other hand. All best wishes!
Eleanna – Hawaii
March 3, 2008
Hello! I LOVE the shampoo!!!! I used it for about 3 months while backpacking through the Philippine Islands. Amazing stuff! I'm going on another few month backpack trip and would like to bring it along due to the space/weight savings. Thanks a lot!!!! Love the product!
Pat – internet
February 28, 2008
Dear JR, I will never be without a bar of J.R. Liggett's shampoo! I have been using the bar for a week and my hair has never looked or felt as good as it does now. My friends have even commented on my hair looking great! I have very long and thick hair with some natural wave. With this shampoo I do not need conditioner and I do not need to style my hair at all! The formula really compliments my natural waves. The shampoo leaves my hair with the perfect amount of body and softness. Plus, I have no frizz, which I have always struggled with. I only need to wash every other day too.
My very favorite feature of this bar is that it is all natural. Before I always felt that the hair products I used were probably not great for my health. I know this bar shampoo is a healthy choice. My favorite bonus feature of the bar is that I can use it for a face wash too. It even removes my eye makeup in a flash. When I figured this out I immediately tossed my old eye makeup remover products. Now I am using it as a body wash too. So, this bar now substitutes for about 3 other products that I no longer need to mess with! That saves me time and money. The simplicity is nothing short of brilliant. Traveling will be a breeze with this product!
Thanks J.R. Liggett for creating a quality product that performs in so many great ways! I'm very happy that I came across this. I will always have your bar shampoo in my home and in my suitcase!
Kiva – Chicago, IL
February 21, 2008
Theodor (our lab) had the most beautiful, soft coat ever after his shampooing with Fergie's Dog Shampoo. Wow. I felt a bit sceptical at first, since it didn't lather very much and I felt I had to use a lot of product to actually be able to make it work. But he has never been as soft and SHINY, not even as a puppy. I also think he smelled clean for longer afterwards. Other shampoos leave his coat shiny and clean smelling for a day or two, the effects of Fergie's laste much longer.
Kristina -Sweden
February 19, 2008
Hi
I have really enjoyed the shaving cream. It makes shaving fun. I am keeping the goatee so I have more face to shave.
The funny thing is I have always hated shaving and I grew a beard when young so I could avoid it. With your shaving cream I actually look forward to shaving.
It could be my imagination but I swear my hair stays cleaner longer, i.e. an extra day, with your soap. I have had no scalp issues at all and my hair feels much nicer, cleaner. When you live at the beach those little things mean a lot.
Bob P. – Seattle
January 30, 2008
Greetings! I guess I should start my letter with an old cliché: "Where have you been all of my life?". I have suffered from dry skin and dermatitis, especially on my hands, for literally decades. Every Winter, my hands crack and split and develop "hot spots" that just won't stop making me itch. I have used almost every soap and non-soap on the market, and prescription medicines, all to some avail but essentially just "quieting" the symptoms. That all changed a few months ago, and at age 48.
I ordered a few items from Duluth Trading Company and noticed your shampoo/soap on their site, so I decided to give it a try. The idea that it just MIGHT help restore hair was an added benefit. After just a few uses, I noticed that my dry hands were noticeably smoother, and that my itchy spots didn't itch. My partner noticed that I wasn't slathering on cremes and ointments at night as usual. Using it in the shower, I was amazed at how the bar would lather well, but not leave much of a trace of suds. As for my hair, well, that may take a while longer to see, but so far, I am thankful for my first Winter season in MANY, MANY years that I have not have had to deal with medicines, lotions, ointments, doctor bills, and especially, dry skin. Your shampoo bar lathers well, gives a good clean, and rinses away with no residue. As I said, "where have you been all of my life?".
I have replaced ALL of the soaps in the house with your products, and everyone in the house is AMAZED at how well it cleans, and how well it WORKS. This will be our regular soap/shampoo, from Winter to Summer and on camping trips, vacations….. even our Corgi has been treated to a wonderful Liggett's shampoo, and HIS hot spots are GONE!
I've just placed another order from Duluth for several more bars of your shampoo, that to add to my "horde" I have already stashed away. I will not use any other soap or shampoo again; that is a pretty big statement, but it's true. After a month using your shampoo/soap, I'm hooked. THANK YOU for a wonderful product and THANK YOU for making this cold season bearable for once. I'm now anxious to try your other products, but for now, I LOVE this stuff!
Best Regards, S. H. – Seattle, WA
December 12, 2007
I wanted to write about my wonderful experience with your damaged hair formula shampoo bar. I moved to a few years ago to a place with soft water and it's been one bad hair day. Whatever shampoo I used would make my hair limp, greasy and scalp itchy. In search of a good shampoo I've spent thousands from salon to natural types nothing has worked. I found this at my local health food store and it was literally the last one I had not tried. Just the thought of one product made me giddy as simplicity is important in my routine. I used it on my long color treated hair and didn't even need conditioner which is unusual since my hair gets pretty tangled usually. The result after one week is shiny, bouncy full hair with less shedding. Thank you for making such an awesome product.
Jennifer – email
December 9, 2007
It is so hard to find your product here in the city, and when I do, I buy multiples! It makes my hair feel so clean without ever drying it out. I will definately remember to bring it along next time I travel, to beat the silly new airline restrictions. Cheers!!!
Elizabeth – New York City
August 19, 2007
Dear JR
There really ought to be a law against your bar shampoo. It must be addictive! Once I started using it, I was spoiled for any other kind of shampoo. Even with conditioner, nothing else comes close to or feels as clean and as easy to manage as a JR Liggett shampoo on my hair. I always knew that Lauryl Sulphate was to blame! But yours doesn't have any, which is one reason it probably works so well. Thanks.
Bill – email
February 16, 2007
Thank you. I'm so glad to hear that all your products are gluten free! I love your shampoos and have been using them exclusively for a couple of years. They are the only shampoos that don't make my head and back itch. I gave a couple of bars to my mom for a gift since she's had itchy scalp all her life. So now, I have to get her backups whenever she runs out, since she lives in a rural area without a store that sells them.
I'm also committed to the environment and love the packaging. Everytime I open a bar, I think "That's one less plastic bottle used." Keep up the great work!
Kathleen – email
December 12, 2006
Love that body wash—-best my face softness has ever been——-not to mention ZERO complextion problems!!!
Sandra – Bellevue, WA
December 5, 2006
My husband had terrible dandruff and had tried everything to get rid of it. He figured he was stuck with it. Then I had him try your Tea Tree Oil bar. After just once use the dandruff was significantly reduced. One week later, it was gone and his hair was soft and shiny where it used to be dull and dry. I've been a customer going on three years-I love your shampoo and now my husband does too.
Pan – email
November 18, 2006
Dear Mr. Liggett, I love the Original Bar. I am an expensive-salon-product-buyer from way back. But I tried the bar as I was attracted in my natural foods store to the minimal packaging, no animal products or animal testing, natural ingredients, socially-progressive production circumstances. My hair feels clean and light and has shine and texture. I am left wondering, yet again, why I bought expensive products for so long that weren't really right for me. Thanks for making great products available through a company that I can feel very good about supporting.
Emily — Georgia
October 6, 2006
Please send me an order form. I need to order some unscented Bar Shampoo about 20 bars, I'm getting low. I've become allergic to all shampoos except yours. I hope you never go out of business. If you do let me know I'll need enough to last until I die – Ha Ha! Your shampoo is the very best.
Elizabeth – Ithica, NY
September 24, 2006
Your bar shampoo is awesome, I got it at the local health food store, it feels kindve sticky or something, its totally different than the average liquid shampoo , but now my hair looks so much better, doesnt tangle either when I wash it, the lather is awesome, smells good, I dont think im ever turning back to convectional shampoo ever.
JRS – email
July 18, 2006
As you can see from my order, I obviously love the bar shampoo – it has lessened my psoriasis symptoms significantly in just two weeks of using it and my hair looks great.
Tara – e-mail
June 30, 2006
Just wanted to say that i LOVE the shampoo bars! I ordered the Tea Tree Oil bar and was very skeptical on it working on my itchy scalp issues that i had for about a year since i never used a shampoo bar before. Within two days of using the Tea Tree my dry itchy scalp have completely recovered! I keep on checking my scalp to see if i have a reaction again and so far nothing. not only did the bar lather quiet well but it rinsed out so clean that i have had no build up whatso ever.. plus i was surprised i didnt need a conditioner. I just shampooed once ,rinsed and thats it! I used the Original bar that came with the wooden soap holder and thats just as good! I wish i knew about this a year ago! Im looking into buying more of the Tea Tree and trying the Damaged Formula bar next. Do u have stores in Ca that carry these wonderful bars ?
Denise – A Very Satisfied Customer
June 1, 2006
I was diagnosed about 20 years ago (age 16) with seborrheic dermatitis of the scalp and eyebrows. It came and went over the years, sometimes with huge painful itchy scabs on part of my scalp, but was always flaky and dandruffy. I'm 36 now and have been using your products for a couple months…..I have just tiny tiny flaky spots where they've always been huge! Either the chemicals I was using were causing the problem or at the very least exacerbating it. Thank you so much for producing something so gentle and natural!! I love it!
Julie – e-mail
April 29, 2006
Hello, I discovered your shampoo bar at my local Health Food Store and decided to give it a try. I had tried other shampoo bars and found that they left my hair feeling as if I'd never shampooed it in the first place. Kind of coated and waxy. Yours is one of the best shampoo's that I have used, and you're right, I don't even need a conditioner. Thanks for a great product!
Marji – Michigan
April 3, 2006
I had forgot about the $150 minimum for the discount, but will probably do so the next time around. Great product you have. A lady in Texas who purchased from us swears it ended her baldness problem, and now her physician is ordering for others. James@Natural Energy Works – internet
March 13, 2006
Mr. Liggett,
Several years ago I began suffering with a constant itchy, dry scalp. My father had severe dandruff as far back as I could remember and I figured that my genes were proving true to my ancestry. The typical response is to use a commercially available medicated shampoo. However, I'm not wild about all the chemicals that are in today's commercial products so I asked a nurse friend if she could recommend anything. She immediately told me to look for a natural product that contained tea tree oil. I contacted my sister who owns a homeopathic business and asked her is she had any such product. I began using your shampoo bar with tea tree oil and the relief was almost immediate. I have been relatively itch and dandruff free since that time and have not used any other shampoo product since.
I've been to Italy on construction trips twice since then and was pleased that your shampoo bar also made an excellent body soap. Space was very limited for personal gear and taking such a compact product for all of my washing needs was great.
Thanks so much for this product.
Mickey – internet
March 4, 2006
Hi there–I am placing my second large order for your wonderful products!! I brag about how good your bar shampoo is, that I have sold or given away my stash of extra bars!!! I never in a million years thought a bar shampoo would work on my hair—but it sure does and I don't even need a conditioner anymore!! My daughters long, fine, blond hair has gone from stringy and oily looking to full, shiny and healthy!! Another unexpected bonus is that not only is my hair NOT falling out in hanfuls anymore—but I have fuzzy new growth–and I am a young woman!! I just gave a bar away last night to a friend who is losing his hair and I am purchasing a Traveler set for my brother who is also losing his hair!! We have tried other bar shampoos, but yours is the only one that does not leave a 'gunky' feeling! Saving the environment AND full heads of hair—what a company!!
Katie – internet order
February 13, 2006
I just got my first spray bottle of your Essential Body Oil in the White Sage scent. This is the skin care product I have been waiting all my life for. I use it after I shower and I put it on my face at night before I go to bed. My skin is so much softer and my face is smoother, plus I love the scent. It's not flowery or heavy like so many skin care lotions and creams-just nice and clean. I'm going to order another bottle right away so I always have a spare-like your shampoo I don't ever want to run out!
Pan (email)
February 6, 2006
Just as your bar shampoo solved all my dry, tangled, unhealthy hair problems (I have thick wavy hair down to my waist, and no amount of conditioner could undo the damage of shampooing it) and I've had no need of conditioner since I started using it, your face & body wash also solved all my dry skin problems. In the winter my skin used to get so dry after I showered that It tingled painfully if I didn't cover my entire body with moisturizer once before drying off and then again afterwards. As you can imagine, this was very time-consuming and not even terribly effective, but since I started using your body wash, I haven't needed any moisturizer at all, and the oly place I get dry skin now is my hands, from washing them with other kinds of soap throughout the day when I'm not at home.
Thanks so much again for making all this wonderful stuff–I'm telling everyone I know about it!
Gwen (email)
January 29, 2006
We have been using your 'Original' bar for over 14 years. As environmentally conscious and health aware people I was impressed with your low-impact, natural ingredients approach since I was first introduced to your Old-Fashioned Bar Shampoo. You asked about where we heard of your product. A good friend and colleague in Osteopathic Medical School gave me my first bar. Honestly, because it didn't come in a plastic bottle and in liquid form, your bar sat on my shelf for a few months. However, once I braved the change and tried your bar there was no looking back. My children have used nothing other than Liggett's shampoo from infancy on and from first I tried it your shampoo bar remains our shampoo of choice. Thank you very much!
Marilyn (Internet)
January 2, 2006
Dear Mr. Liggett,
Just one more thank you for providing such a kick ass product. I first tried your shampoo on a whim. Granted I'm a sort of a hip, urban hippie, so the minimal packaging was very attractive to me. I've been disappointed before by crunchy hair care products, and I was expecting a let down, but figured what the hell.
But, I freakin love your product. It's fabulous. I just bought my fourth bar. I even bought an extra one for traveling. I tell everyone I know. It drives my hair dresser crazy, because she can't believe my hair's in such good shape from hippie soap, and she can't sell me plastic bottles of overpriced, eco-diva hair products any more.
It's even true about not needing conditioner! You're a genius (okay someone last century from New England was a genius too, but you're the modern genius).
I'm lucky to have been born with good hair, but just as lucky to have found your product. You keep making it and I'll keep buying it.
Much, much gratitude, Leah (Tacoma, WA)
January 1, 2006 Hi,
Love the damaged/dry formula soap! (It's one of only two brands on the market that I can use on my sensitive hair and scalp.) Would you ever consider changing the label to include the word "dry?" I know it's hard to fit in…..my reason: My hair isn't damaged, and I like "positive" labels. Thanks for a fantastic product. Donna (internet)
November 26, 2005
I tried your bar shampoo a couple of weeks ago; and I love it. I like the way it leaves your hair looking healthy. I like the way it washes out clean; and that you don't need conditioners. It will save me money, as well as doing a great job. I also used it on my little pampered dog. I liked the way it made her look. She didn't mind her bath with it either. I especially liked the easy rinse out for her. Thank you,
Char (internet)
October 10, 2005

I am an African-American woman with dreadlocks. I have struggled to find a shampoo to maintain my hair; I even disliked the products my hairdresser recommended. Your Dry Hair Formula has been my saving grace. I no longer need to use the oils, butters and pomades often recommended for kinky hair types. My dreadlocks are soft, supple and only require your shampoo–no conditioners or anything else. Please continue making your Dry Hair Shampoo bar product. I have even given it to friends and family as gifts. Nethea (internet)
September 29, 2005

I can sum it up in a few lines. Liggett's shampoo is the only shampoo I can use on my scalp. No other shampoo I've tried works. Liggett's shampoo goes wherever I go. That's why I need my Traveler.
Adrian (internet)
September 26, 2005
In 1989, we bought this bar of shampoo for a bicycle trip, and its compactness, lightness AND superlative quality was perfect. We saved it and used it on later trips in 1993, 1998, 2002, and 2005, and it is nearly used up. Do you still make it? If so, we would like a dozen bars. Our slow minds have finally realized it is better than any of the liquid ones, and we would like to use it regularly. Thanks and Good Wishes. Constance — Canada
August 15, 2005 Thanks for the info, Fergie. I wanted to try your shampoo because I like Burt's but it leaves my hair kinda dull. As it happens, I found a bar of your original formula in Henry's Market and tried it and it lathers a lot more easily so it's better for my long hair. It also left my hair very shiny. I think I definitely am going to switch from Burt's bar shampoo – yours is better.
Pan (internet)
March 23, 2005
After many years of wearing my hair long, I decided to cut it short. After a hair cut or two, a stylist mentiond that my scalp looked irritated. I had written it off to increased sun exposure, but she said many people are sensitive to SLES, and suggested I avoid it (first I had heard of it). Easier said than done — that stuff is in almost everything! Soon after ,I saw your unassuming little white bar amongst the flashy bottles of shampoos and (now unnecessary) conditioners at my local Co-op. Its simple, informative packaging spoke clearly to me, and I have not since (and likely will not ever) use any other shampoo, due to my complete and utter satisfaction with it in every regard. Most importantly, it works great! All the other benefits, accurately listed on the wrapper, are frosting on the cake. Thank you for offering a high-quality, safe, effective, low-impact product!
Michael (internet)
March 18, 2005
When I discovered Liggett bar shampoo a few weeks ago, I was skeptical as to how well a bar shampoo would work, especially in hard water and on very dirty hair. But it works very well, and is easier on my hair and beard than "conventional" liquid shampoos. Smells good, too. Thanks for a great product.
Mark (Utah)
March 7, 2005
Thanks for the additional reply. I will definitely tell my sister about the Tea Tree Oil/Hemp bar. We talked long distance earlier today, and she mentioned again that since starting the shampoo bar, it's the first relief that she's had in 20 years [from psoriasis]. She said her scalp isn't perfect, but it's the closest she's ever been to it. Perhaps the Tea Tree bar will get her there.
I used your shampoo bar (original) for the first time today, and I am thrilled! I told my husband tonight that we will no longer be requiring additional shampoo products.
MD (Internet)
December 1, 2004
I need to take a minute and write to you guys and tell you how much I appreciate your "Old Fashioned Shampoo". This is a great old recipe. I take it camping and always have a bar in my suitcase for out of town travel in case I get stuck someplace that doesn't have a decent shampoo to offer.
It is superb: the way it lathers in hard, cold lake water and rinses to a "T" — well, it's just amazing. Tell me you're not a subsidiary of Colgate or some other big conglomerate.
Hope your company continues to prosper and put food on the table while providing customers like me with a great product!
Dennis (MN)
September 22, 2004
I have recently discovered your bar shampoo. Needless to say, I'm impressed with that idea.
I shear sheep for a living and travel a great deal. Liquid shampoos have a tendancy to spill or in some cases, freeze. Not a pretty picture when travelling!
Ralph (Montana)
March 12, 2004
Used my hemp face wash last night. Wow! It really left my skin feeling smooth, and I use all natural soap, too. Sometimes with the "natural" soaps, they leave my skin feeling like I wasn't able to get it all washed off. Leaves a greasy kind of residue. Other cleansers leave my skin feeling tight. Yours was right in the middle, where it should be. My skin felt clean but not dry. It was really nice. Yours was the bowl of porridge that was JUST RIGHT…!
Laura (Internet)
January 31, 2004
Hello,
I was happy to recieve my order and have a few comments: I am african american with natural, color treated hair that has a tendency to be dry and brittle. After using the dry damaged shampoo bar I will never use any other shampoo!

I find that the description of the foam face and body wash, body scrub and body oil way too modest! I have extremely sensitive skin and using regular soap products caused allergic reactions like eczema rashes. The luxurious foam delivered by the pump of the face and body wash cleanse and moisturize to perfection. Finishing your shower by using the body scrub and the body oil is the best treatment you can give yourself without going to a spa. I love bathing again!!! The climate here in Denmark is cold and humid and the water is hard – I have spent 13 years trying a gamut of body products from pharmaceutical products (prescribed and over the counter) to department store exclusive brand and the many products available from health food store and nothing has worked as well as the products I've enjoyed using for a month now.
Again – the quality and luxurious feel of the products are in my opinion amazing. I will be re-ordering the 16 oz foam face and body wash – I need to find a way to order in bulk!!!
Thanks again for the lovely phone conversation just before the holidays – I will be in touch soon.
Best Regards, Patisa (Internet)
January 26, 2004
After a round of chemo I developed sores on my head, and I tried everything to give me some relief. I was just about to give up, and found your bar shampoo advertised in a magazine. I ordered two bars, and couldn't wait to try it. I love how clean it makes me feel. I use it as a whole body wash. I could go on and on about what a great product it is, I just wish I could find a store that has it. I never want to be without this product.
Thank You, Sharon (internet)
January 21, 2004
I was skeptical. Not anymore! After a week of using your product, my hair feels like it did when I was a kid! It is soft and clean feeling. My scalp feels clean, not dry and itchy. My hair is wonderfully managable! I have naurally curly hair (and of late, a lot of white in it). It is coarse and curly! I have always had to use a conditioner or "no tangles" product just to get a brush through my hair. Not with your product! I am using the original recipe and I am thrilled with the lack of strong fragrance. I am amazed at the lather, as well. I like that I am not using chemicals on my hair/scalp. I especially like that I am not adding to the non-biodegradable garbage hitting the landfills. I also like that I am not adding to the chemical "runoff" damaging our water supply. Think of all the time and water we save by not having to "condition" our hair after stripping everything from it with ordinary shampoo. I am trying to convince my husband that he will like it, too. Someday! Thank you for your very user friendly and earth friendly product!
— Suzanne
January 17, 2004
I was so glad to find your web site. Your shampoo s the only shampoo available that does not make my scalp itch and get sore. The last time I ordered I ordered quite a few bars and I am just about out. I was worried that I would not be able to find more. Once in a while I try something else and sure enough after a few days I begin to itch and a film begins to accumulate on my scalp. Thank God for your product. PS. It also makes my white hair look better.
Diane — Missouri
January 13, 2004
I just wanted to let you know how excited I was several months ago when I found your website. Some years back I had found your shampoo in Cracker Barrel Stores in my area. I tried it. For once my head did not itch or break out. Then I ran out of shampoo and tried to find it again. I checked Cracker Barrel after Cracker Barrel and most of time could not find it. If I asked, I could sometimes get them to check the stock room and then sell me the few cakes of shampoo that that they might have left. Then I could not find it at all. I tried other bar shampoos but they just didn¹t do what yours did. I asked the lady that makes the soap that I used and she stated that she had tried to make a bar shampoo, but it left her hair so oily that she did try again and she did not know of any that worked. I told her of your product.
Then I found your website several months ago and ordered from you. My hair is looking great again. The people who trim my hair always comment on how healthy my hair is. I always tell them about your great product.
Thank you so much for making the product available on the web.
Joye — Tennessee
Oct. 27, 2003
Greetings!! My husband and I just started using your shampoo and we are INSTANT CONVERTS!! The lather, fabulous, and the scent, well…just clean! What else does a person need? I just ordered 4 more bars and the display shelf–we'll never use anything else! As a classical homeopath, I am very excited about the natural, gentle aspect of the product and can't wait to try some of your other items. Keep up the great work–the world needs you!
Sincerely, Julie–Northern Minnesota
Sept. 25, 2003
For the past five years I have been using your shampoo bar. I am writing to tell you I think it's the greatest. My hair dresser saw me using it and was amazed at the lather. I am telling all my friends about the shampoo. Please keep on making it and I'll keep on using it. Yours truly,
Mary Lou / Aquebague, NY
Sept. 18, 2003
Hi, I wrote in earlier about your shampoo seeming to make my hair too oily and got a prompt response from your company. Anyway, just wanted to write back and say that you were right! It seems that my head was so used to being stripped of oil that it was in a cycle of overproducing, and needed a little bit of time to adjust……I kept using the shampoo, and within a week everything normalized, and my hair is looking great! I have long hair and like others who have written in, I have not had to use conditioner since using your bar. Also, my scalp seems to finally be producing just the right amount of oil, not to little, not too much. The main reason that I actually switched to your shampoo is that I like very much the idea of not creating the waste of a plastic bottle. I was willing to accept your product, even if it was not quite as good as traditional shampoo and have been so pleasantly surprised by the results. This shampoo is GREAT and I am a convert for life. My hair is in better shape an ever and I am helping the environment.
Karen Olympia, WA
PS. I just ordered the travel container and can't wait to receive it.
"A little over 1 1/2 years ago I was diagnosed with breast cancer & eventually underwent chemotherapy with the subsequent hair loss. As my hair grew back it cam in curly (I had smooth, fine thin hair prior to this), thicker, fuller (a common effect of chemo). However all the shampoos I had used and new ones I tried seemed to strip the curl and wave right out. I was so disappointed. Until my mother shared a bar of your tea tree and hemp oil formula.
"It is now the only shampoo I will use. The curious thing is that the reason my mother had tried your product in the 1st place was that she had been suffering from true alopecia (hair loss) to the point where she was totally bald and was wearing wigs.
"Neither of us realized it at the time but her own hair loss loosely coincided with my own and she now has hair and does not need to wear a wig!!
"Curious, isn't it? So, thank you for the determination it takes to put out a product like yours. We absolutely love it!"
— Liza R. / Maine 8/02
"My hair is well past my waist and very thick. It used to tangle in a split second and had a tendency to dryness. I've used a great many shampoos…ordinary name brands from supermarket and drug store, salon brands…things that cost $20 a bottle. A few years back, I switched to the types fond in health food stores…those were good, but not always that good. As for conditioners, I use to use buckets of the stuff! I used to use two and a half bottles of conditioner for every bottle of shampoo…I had so much detangling and breakage. I was almost on the point of cutting my hair, then I heard about Liggett's…I think I read about it at some web-site about the care of very long hair. So I tried it.
"I love it! I use the Dry Hair formula and it is so wonderful. It smells lovely, feels great and is easy to lather and rinse (usually a problem for me). No tangles, no nests of hair caught in my comb after washing. I now only use an occasional dab of conditioner and only once in a rare while.
"And I have been getting compliments on my hair! One of these days, I am going to try it on my dog…he's a molasses-colored Pomeranian with long, thick hair."
— PaulaAnne S. / Albany, NY 8/02
"Just wanted to tell you that I bought a bar of your shampoo about 6 years ago in Vermont when I lived there. I never tried it but carried it with me through several moves. I just tried it last week and it is wonderful. My scalp doesn't itch as it does with every brand of shampoo I've ever used. My hair is all bouncy and shiny which is amazing as I have thin hair that is always weighed down with commercial shampoos and conditioners – even the ones that are formulated for thin hair. I love how clean and neat the whole concept of a bar shampoo is. Anyway, I am glad to hear your business is doing well as I know I'll be ordering again! 6 years is a long time to wait – I cringe when I think of the money I would have saved (and the impact on the environment I would have avoided) if I'd just given it a try sooner! Well, better late than never!"
— Dana G. / internet 7/02
"I tried your shampoo for the first time and I was amazed!!! I am currently on treatment for Hep C and the drugs have made my hair dry and brittle. I washed it one time with your damaged hair formula and it looks better than it ever has. Soft and curly and very full. I have lost about half my hair due to the harsh detergents in commercial shampoos. I look like I have a full head of hair for a change.
"This is great stuff. Is there anyway I can order a case of the damaged hair shampoo? I'd like to give some out to the other folks I know who are also on this same drug therapy. We all have trouble with broken hair and skin rashes due to harsh detergents."
— Linda A. / Internet 7/02
"Originally I bought your shampoo because I liked the idea of a product that didn't result in a plastic bottle in a landfill, but I must tell you that it greatly exceeded my expectations. I have long, thick hair and I've always needed to use a separate conditioner to control frizz. Unfortunately by the end of the day my hair would be flat and oily, and there was nothing I could do about it.
"On the contrary! With your shampoo my hair looks just as clean at the end of the day as it does at the beginning. And it's not frizzy. I'm amazed at how cleanly and quickly it rinses, and I just recommended it to a co-worker who camps. When you have as much hair as I do, a great shampoo isn't just one of the small pleasures of life, it's a downright joy!"
— Kimberly R. / Internet 5/02
"I am allergic to all soaps, shampoos, and detergents. I also suffer from food allergies. Taking a shower and washing my hair was a nightmare. The severe itching and hives were constantly being misdiagnosed by my allergists. I do not use soap to bathe and had a very difficult time with my hair-even cutting it short. Actually, I found out that by not using soap for bathing that my skin is very soft and that I do not have body odor.
"While visiting en Arlington, VA, where my husband was doing a seminar, I stumbled upon a unique little store that sold 1950's items and there on the shelf was your shampoo. What the heck, it can only be as bad as everything else and I am at my wits end. I couldn't have been more ecstatic. I can shampoo and get out of the shower without the hives and itching. You are a lifesaver. I would like to try your shampoos for bathing but am very nervous about the ingredients since I am allergic to lemons, almonds, eggs, and some other things. Thank you for your wonderful old fashioned product."
— Louise F. / Internet 12/01
"I was found to be allergic to cocamide, the foaming agent in most shampoos. The only clue was persistent eczema behind my ears and neck. I have atopic eczema and generally very dry skin. My scalp is usually dry and flaky. The hypoallergenic shampoos I was using made me lose hair. I was skeptical about our shampoo and thought it would strip all the life out of my hair.
"I was wrong! Your shampoo is great! And very economical. I've gotten some strange looks from people at the gym but I absolutely love your shampoo and my hair looks great. I have highlights and don't need any conditioner!"
— Kira P. / Internet 11/01
"I just recently had major spinal cord surgery back in May. I started loosing quite a bit of my hair cause I wasn't allowed to shower and get my hair completely wet. Plus I was wearing a cervical neck brace that had to stay on 6-8 weeks. Hated it! Then the magical moment came yeah!!! Freedom and happiness once again. After I've been using the shampoo bar for awhile I got nearly immediate results. My hair follicles became stronger & my hair healthier looking. People who were taking care of my personal needs saw it instantly, yes – right on! Thanks again for discovering and continuing to make a product that's beneficial to us. Delicate enough not to hurt animals too. Special Hello to Fergie…"
— Toni R. / Internet 9/01
"I am a new user to your shampoo thanks to my sister, who has been using your product for years. She uses it as a body soap as well, and recommends your product highly. She's been trying to convince me for years, and I finally decided to listen when she mentioned this time that she's noticed a lessening of skin allergies. You see, sensitivity to soaps and fragrances runs in our family, and we have to put our clothes through many rinses as well as being careful about what we buy. We also can only use non-fragrance dish soaps, etc. She says she has noticed a decline in her sensitivity over the years, and she was even more sensitive that I was.
"Another reason I decided to finally try your product was because as I approach 40 I have noticed that my skin is drier and my hair was starting to get split ends and have other problems it never had before. I was actually starting to have to use conditioner for the first time in my life, and moisturizers for my skin. None of these were really working. Neither were the treatments for my adult acne, which was refusing to go away. After only one week with using just your shampoo (the original formula) as both shampoo and body "soap", I've noticed that my hair is softer and feels cleaner, and my skin is softer and clear of blemishes. I'm glad you found the recipe and decided to make and sell your wonderful product! Thank you."
— Diane L. / Daugherty Twp., PA 7/01
"I was in a natural food store in Chattanooga, TN a week ago. Even though I am usually pretty skeptical of all these "natural" products the lack of a plastic bottle was enough to convince me to give your shampoo a try. Now that I've tried it – I'll never use anything else!
"I am 42 years old and have suffered from an irritated and flaking scalp my whole adult life. Having tried all sorts of medicated and gentle shampoos for years without relief, I had convinced myself that I suffered from some sort of psoriasis. I dreaded washing my hair because the dandruff under my fingernails seemed to never end. But after the first usage of "Liggett's Old-Fashioned Bar Shampoo" my scalp was no longer red and flaky. For the first time in my memory I can run my fingers through my hair without causing a snowstorm. The results are absolutely amazing – there's no more dandruff!
"I've never been so thrilled about a product as I am about your shampoo!"
— Ted L. / Hixson, TN 4/01
"For some time now, I have been experiencing difficulties whenever I would wash my hair, It didn't matter if I were using an expensive brand or an inexpensive brand of shampoo. I would get headaches, my scalp would burn and I would wind up rinsing it out again. I wasn't always this sensitive — just something that developed through time. Anyway, I tried your shampoo bar and voila! No such symptoms arose.
"Also want to thank your staff for their prompt attention to my most recent re-order of your bar shampoo. It certainly fills a need for me and, I am sure for many others like me."
— Susanne B. / W. Hartford, CT 3/01
"We just began using your shampoo last week and I've never tried anything like it. My hair had become very thin and frail looking this year due to sudden weight loss, which I was required to achieve because of a serious medical condition. I was used to having lots of healthy, shiny hair. NO shampoo I tried seemed to help…until I tried your bar shampoo. My hair is shiny and much more healthy looking even after just a couple shampoos. I also don't have to shampoo nearly as often. It's great."
— Marsha L./ Internet ll/00
"My husband was very adamant that I try to find your shampoo somewhere. Good thing I tried the Internet. Your shampoo cleans our hair more thoroughly then any other brand used and leaves my fine limp hair…fuller and bright, unlike other ones that weigh it down with residue and leave it and me…flat! Rinses out well and last long considering we both use it daily! So, I will be ordering it regularly…we're hooked and convinced, thanks."
— Barb B. / Internet 9/99

"Last Jan. or Feb. I began to have a new and somewhat extensive "crud" develop on my scalp. I quickly went back from Pert Shampoo/Conditioner combo to trustee Head & Shoulders. No deal! The problem continued. I read about you and your shampoo in "Ozark Cooperative Warehouse" bulletin and decided to try your Tea Tree shampoo. One shampoo and "bingo" the scalp cleared up!!! Next I bought an Original bar (before I came close to using up the first bar) so, I could get your wooden "Shampoo Shelf" holder. I have been so pleased! But that's not the end of my story.
"My dog Chester had fleas really badly so I used "Program" a pill to get rid of them, but all he did was get worse by scratching chewing and itching himself. After a period of time poor Chester had an intractable skin rash. His skin turned black over large areas and he lost a lot of his hair. SO. Yes, you guessed it, I used your shampoo on him and his skin cleared, and his hair all grew back! Afraid I still use Frontline for fleas, but he no longer spends all his time scratching! I told my vet and donated a bar for other pups with such rashes. Thank you so much – it's easier to use on me and pup, too."
— Carol W. / Eros, LA 10/98
"I just tried your Original Bar Shampoo, and I find it to be "the finest" shampoo I've ever used. The scent is exquisite, and the fact that it is a healthy formula, is environmentally friendly, and leaves my hair lustrous and clean, has made me a loyal customer. Please never change your formula, & never stop making your shampoo."
— Selene S. / Hyampom, CA 8/98


"I'm sure you have heard it all before but this shampoo is nothing short of awesome. I have been using every "healthy" product known to man and they all fall short, including Aubrey organics. I don't forsee me using anything else ever again and was at first highly impressed with how quickly I could rinse, which was a big problem in the past, but then came the comments from everyone I knew about how great my hair looked!!!! I am very happy to hear about the carrying case…when can I get some?"
— Thanks, Mary Lou, Columbus, OH Email 8/17/00
"I was so relieved to find your site online!! My neighbors gave me a sample of your shampoo that they were selling in their craft/gift/homemade candy shop. My husband and I loved it and have used it since, as does my sister in Atlanta and a niece in PA. But, the craft store is closing and I can no longer get the shampoo there. My husband was very adamant that I try to find it somewhere. Good thing I looked here!!! Your shampoo cleans our hair more thoroughly than any other brand used and leaves my fine limp hair.. fuller and bright, unlike other ones that weigh it down with residue and leave it and me…flat!! Rinses out well and lasts long considering we both use it daily! So, I will be ordering it regularly… we are hooked and convinced!"
— Thanks, Barb B. Email 9/16/99
"As a consultant, Pharmacist, I recently had an opportunity to try your Old Fashioned Bar Shampoo. I find it to be all that you claim it to be, leaving your hair soft, healthy and smelling clean. For these reasons and many more, I would like very much to recommend this shampoo to the 10 Physicians in our Medical Center."
— Joseph D./Rhode Isl. 4/21/98
"My skin is so sensitive that my hands will break out in a rash from most shampoos – Not only does your shampoo leave my hair much more beautiful – my skin does not react adversely – and, as a bonus – there's no plastic bottle to throw away!"
— Barbara W./St. Croix 5/97
"My husband is black and says it is the best shampoo he ever had for Afro hair. Afro hair is – as you know – hard to handle, but with your shampoo it is no longer a problem. You should advertise in Black magazines, don't you think?
— Hilde K./Naples, FL 11/96
"Your shampoo is especially important to me as I have multiple allergy-sensitivities and I have had difficulty finding a product I can use. Your product fills the bill for me . I find it comfortable to use, it leaves the hair in excellent condition and is economical as well."
— Sylvia B./Windsor, Ont. 10/96
"I'm a young woman with long hair who is suffering from male pattern baldness, I was thrilled to find that this shampoo gives me full, bouncy hair without having to use the much harsher shampoos available on the market to help "thicken" thin, fine hair. Your shampoo did the trick."
— Susan S./Sterling, Va 12/96
"As a person with psoriasis, I have to be very careful about what types of products I use on my person, including my afflicted scalp. I tried your shampoo bar, and was very pleased with the results. It works about 75 – 80% as well as the prescription shampoo, yet cost only 25% as much (not to mention the Doctors visit). I have recommended your product to other people with psoriasis, and thought you would like to know."
— L.M.K./Brooklyn, NY 12/95